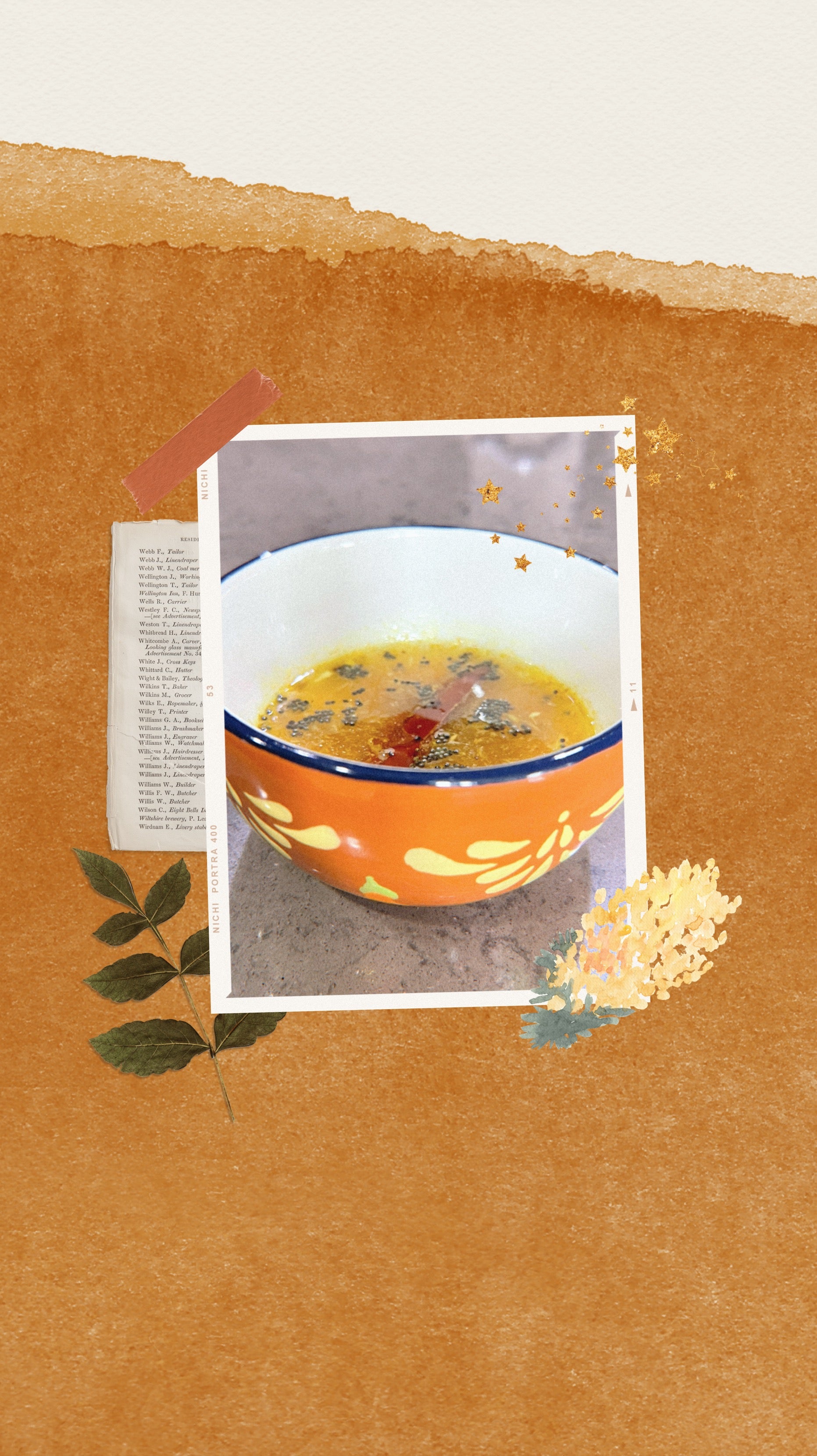 This is a recipe which is a staple in our south Indian household. "Chaaru" or 'Rasam' is a watery stew, which is usually simmered with spices and Tamarind, which can be consumed as-is or with freshly made white rice. "Neellu" in Telugu language means water. This has a watery consistency but do not underestimate the taste!
This has been passed on to us by our grandmothers and is very easy to make. The untouched, authentic family recipe is being shared here !
This recipe is so magical especially when you are congested or feeling feverish. The fresh taste of ground Garlic, Cumin and Black Pepper paste packs the punch. 
To make for two-
INGREDIENTS:
1 small ball of Tamarind (lime sized)
7-8 whole dried red Chillies
8-9 peeled whole Garlic pods
5-6 whole Black Pepper
2 tsp Cumin seeds
pinch of Turmeric
Salt to taste
For Tempering:
2 tsp sesame oil or Ghee 
1 tsp black Mustard seeds
6-7 Curry leaves
METHODS:
In a stainless steel or mud vessel, add Tamarind, Red chillies and clean.

Pour 4 cups of drinking water.
Add Turmeric & Salt to this. Put on stove on medium.
In a mortar and pestle, add Garlic cloves, Cumin ans Black Pepper and make into a fine paste.
While the liquid starts boiling, add the ground paste, and simmer for 10 more minutes.
For tempering, heat oil in small pan. Once hot, add Mustard seeds & wait for them to splutter. Then add Curry leaves and immediately turn off the stove. Note that the curry leaves splutter a lot, it's good!
Pour this hot tempering carefully to the simmering liquid. We love to add a portion of liquid to the tempering pan in the end to use every last bit of tempering and pour it back into the liquid.
Turn off the stove. Enjoy the hot "Chaaru" with rice or as-is ! 
Comfort food does not have to be heavy and greasy. Fresh, light and easy to digest foods provide true comfort- not just to our senses, but also our gut.
Hope you give this recipe a try and maybe even come up with your own version as well!